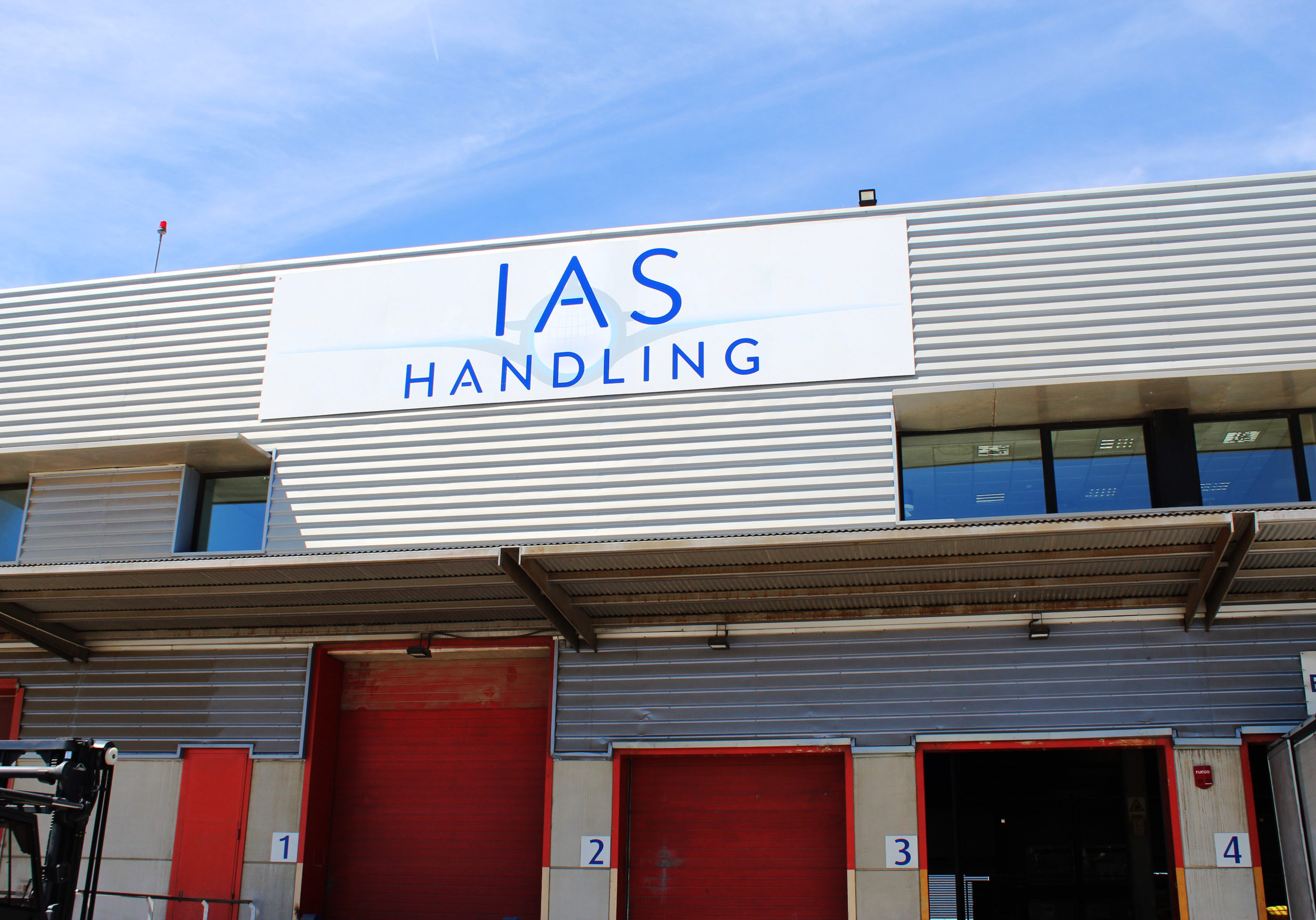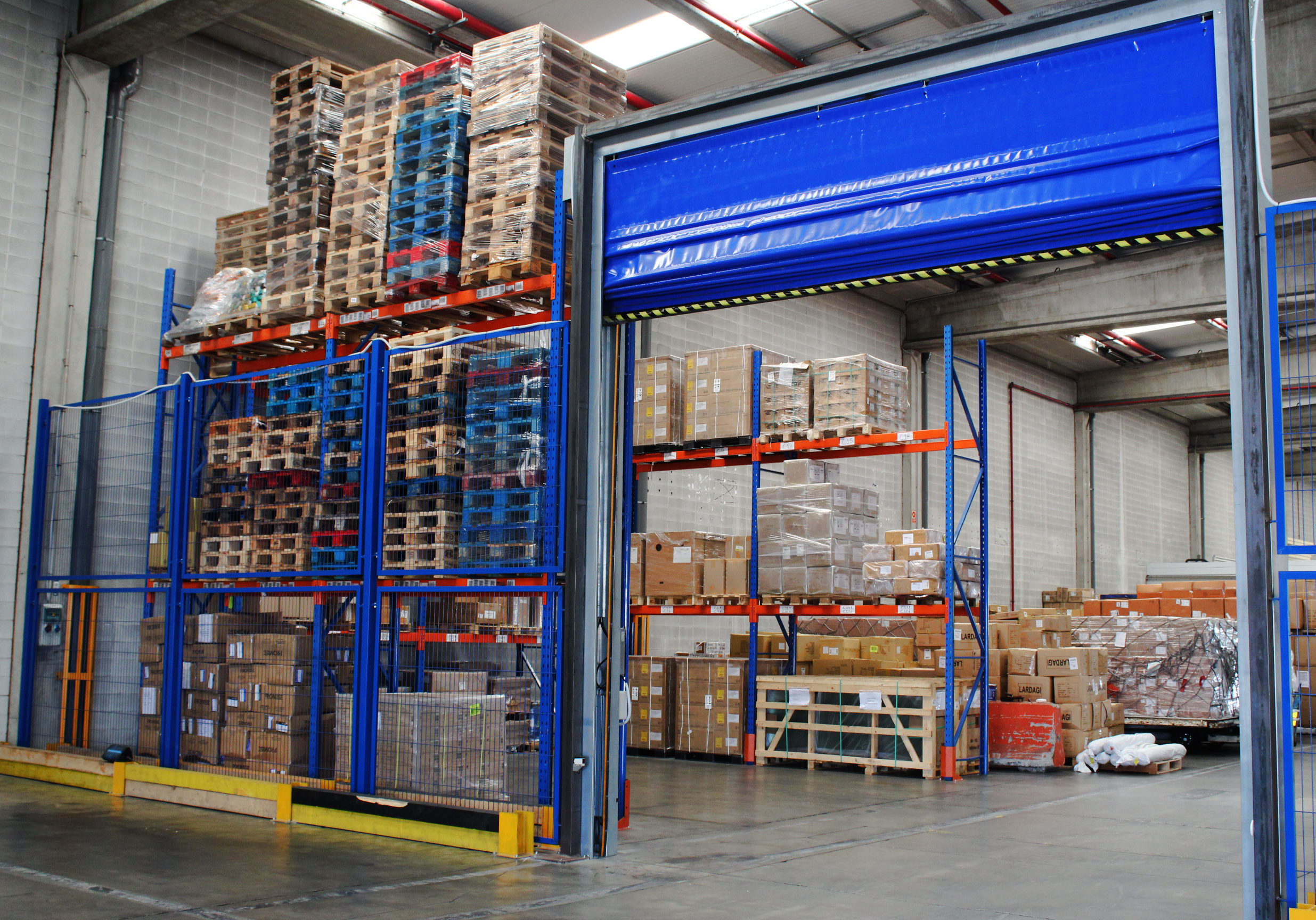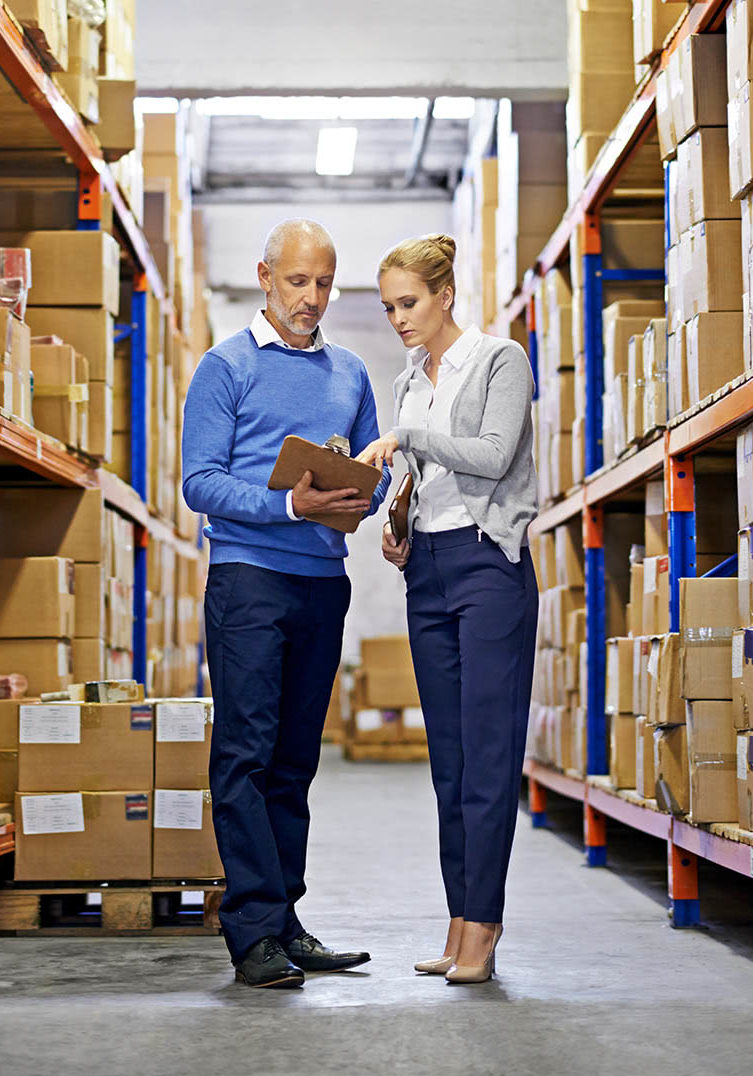 Security controlled Access to TARMAC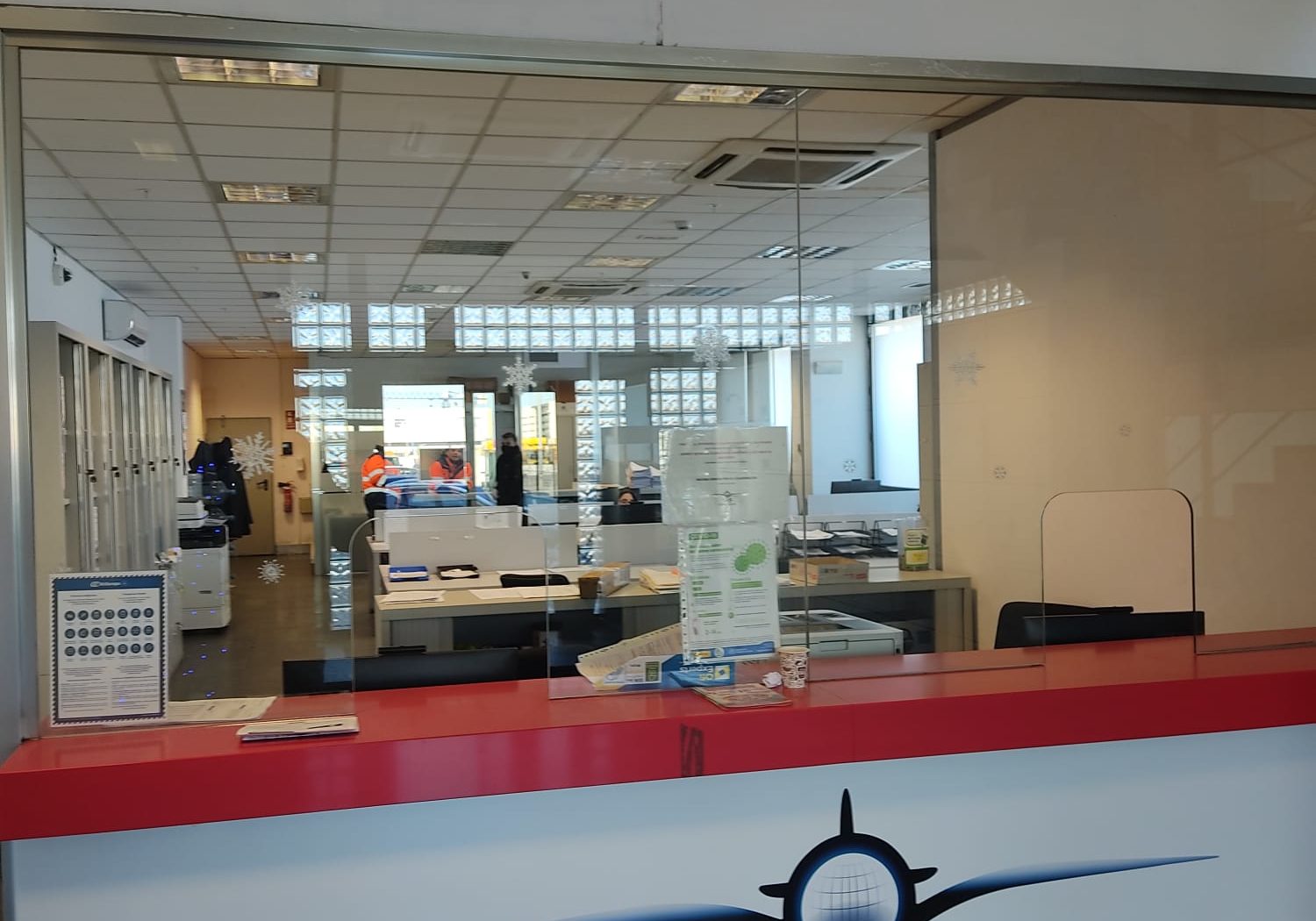 700 sqm Offices area & coolers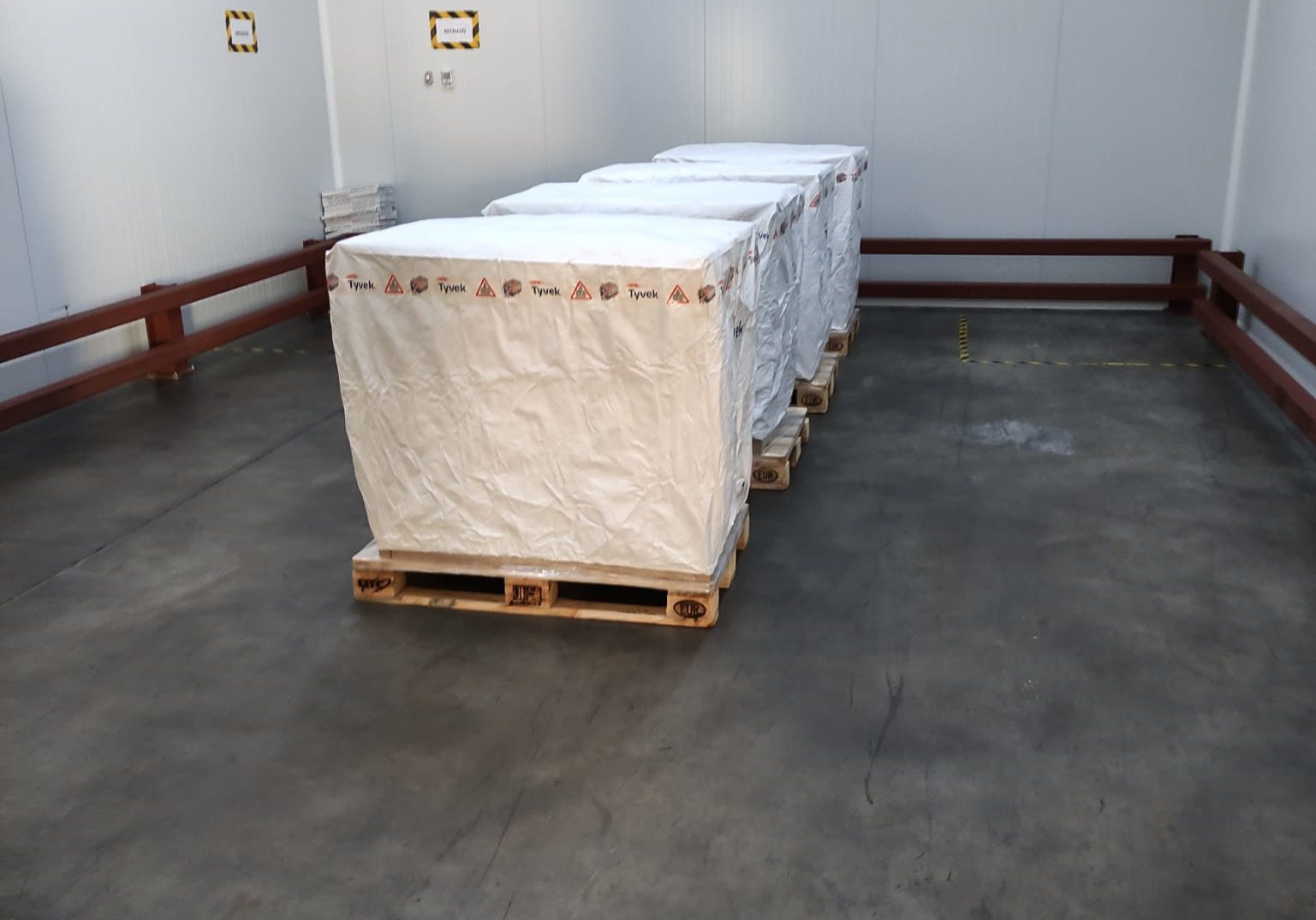 Ground handling. Knowledgeable and skilfull human team ready for new projects
Own Quality Management System and SMS
Non-conformities follow up by NC system
Trained Staff to develop all handling rules
All our staff trained on IATA DG Category 6,7 & 8. STAFF in GDP guidelines trained.
MAHS, Portel & T-DUA for T1 issuing as main Systems. G5 Ready
Coolers from 2 to 8, from 15 to 25 & freezer
Consistent cooler's temperature monitoring via Winlog
License UNE-ISO9001-2015
RA3 & ADT
CEIV & ISAGO next certifications to come in 2021,
AOE & GDP certification obtained in March 2020
Strong room and High Value Cage
Build-up pits & Roller Docks
Security methods X-RAY, ETD, EDD
4 scales calibrated
Coolers
CCTV system with 22 cameras and 24h vigilance
Forklifts
The Josep Tarradellas Barcelona-El Prat airport, a strategic reference for the Mediterranean space and Europe southern, is the second largest airport in Spain and fifth in the EU in terms of passenger volume, behind Adolfo Suárez Madrid-Barajas airport. Barcelona airport deploys a consistent development strategy aiming to meet the demand and the standards of the cargo industry.
2019 -> 560.000 t
Forecast 2023 -> 1.120.000 t
More than 100
Logistics Services Providers
IAS has a first line bonded warehouse at Barcelona airport, with 3800 m2 with controlled Security access to TARMAC.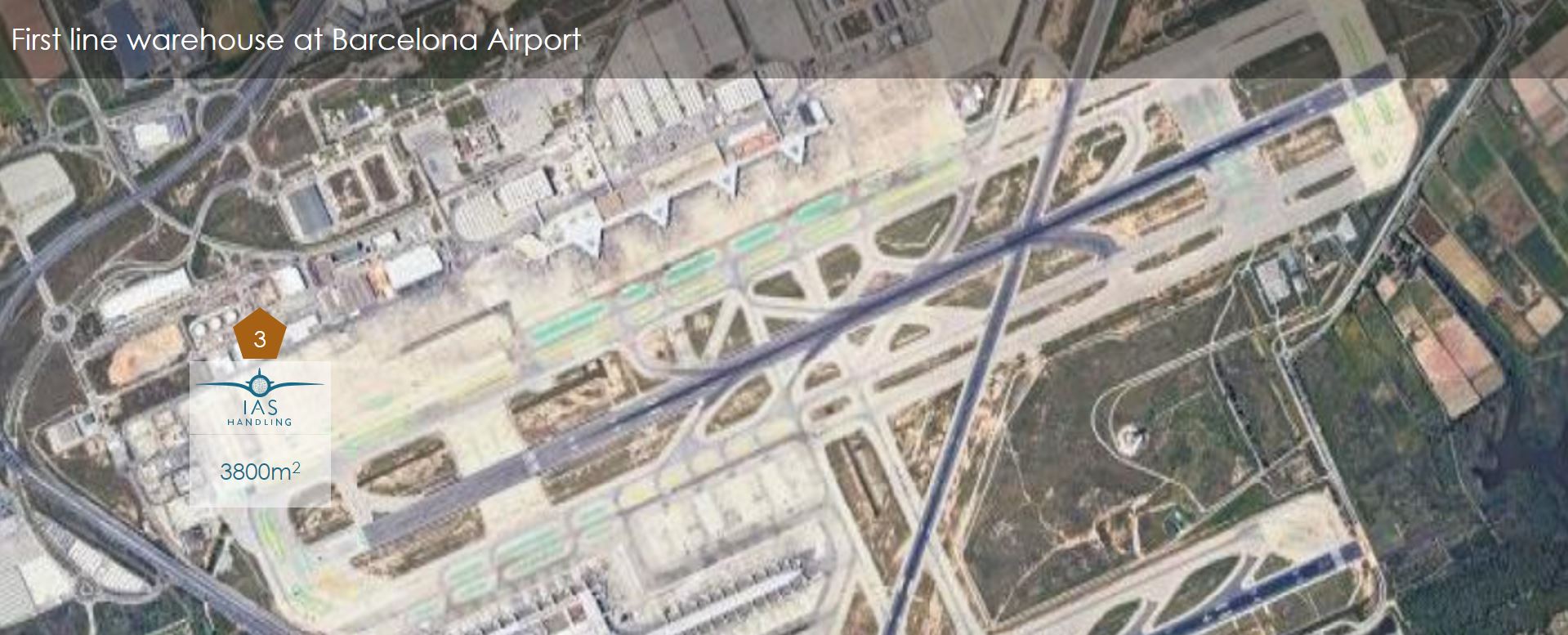 Adolfo Suárez Madrid-Barajas is the first airport in Spain, regarding passenger traffic, transport of goods and operations. It occupies the 5th position in the ranking of European airports according to Eurostat agency data and is the fifteenth in the world by passenger traffic, according to ACI agency statistics. Barajas serves as the gateway to the Iberian peninsula from the rest of Europe and the world and is a key link between Europe and Latin America.
2019 -> 560.000 t
Forecast 2023 -> 1.120.000 t
More than 100
Logistics Services Providers