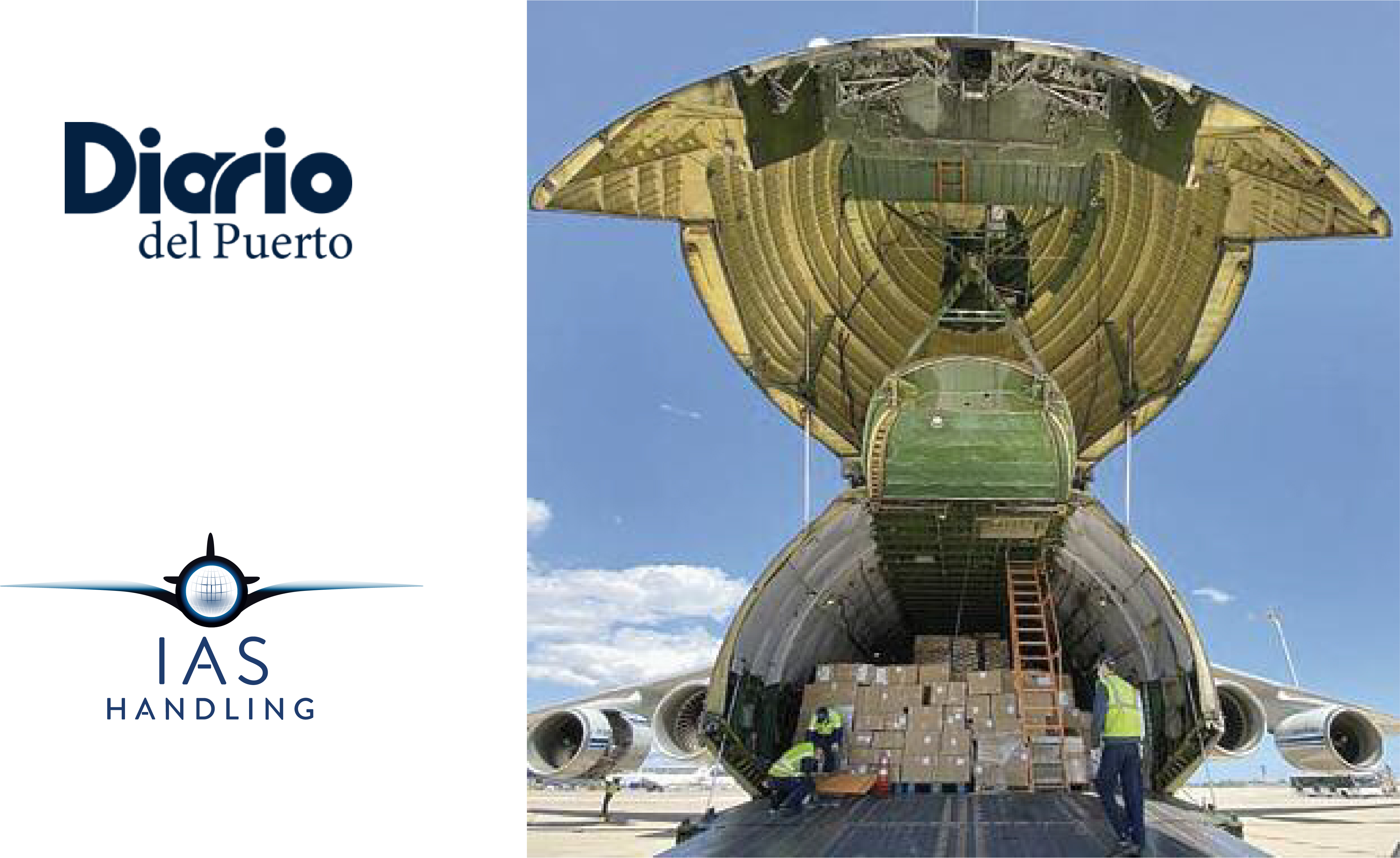 IAS Handling has coordinated the cargo handling at destination in Barcelona and Madrid of more than 25 cargo planes, with a average between 500 and 600 meters cubic sanitary material in every flight since it was unleashed the Covid-19 pandemic. We have managed to date about 12,500 cubic meters of protective equipment for face health crisis ", explains to this newspaper the director IAS Handling executive in Spain, Ricardo Bagen.
The company decided to join to the initiative of the sanitary corridor in response to the drop in workload in the sector regular cargo air. "We were very concerned because our main clients started to stop flying, we notice decreased flow load and we start to see where niche market we could enter to save the situation, the structural costs of a handling are huge, with warehouses on the front line, personal ... ", Ricardo Bagen relates. "It was a complicated situation."
Air corridor
At that time, the CEO of IAS Handling in Spain, a round of meetings began with freight forwarders and GSA, they were preparing the corridor sanitary. "I saw that it was going to be managed the arrival of loaded planes with sanitary material and I thought it was an opportunity for us". So "I got involved a lot on this topic and we got many contracts charter with different companies aerial, to bring material sanitary ", details Bagen.
"It has been an extremely stressful ", he assures. But, at the same time, also rewarding because we have seen immersed in an operation that has helped that material will come to Spain ".
Thus, IAS Handling has contributed the handling coordination of loading at destination in Barcelona and Madrid and has also collaborated in customer distribution final. In this sense, "we appreciate the trust they have placed in us companies like, Modaltrade and DSV, with whom we have worked very much, "says Bagen.
Team adaptation
Ricardo Bagen details that the adaptation to the "work rhythm extreme "that this situation has been possible thanks to a structuring of the company "Based on operations punctual ". "We were in a very demanding operating environment, and at the same time difficult, in which we had to keep our distance and security measures and necessary prevention, despite how complicated it was. "
"We were very concerned that our main customers started to stop flying, we noticed the decrease in cargo flow and we began to see what niche we could enter to save the situation"
"I saw that the arrival of planes loaded with medical supplies was going to be managed and I thought it was an opportunity for us"
"The key to everything has been the involvement the planning team of these operations and its complexity which has been shown available and flexible in every moment ", he highlights.
Optimistic future
Although it is difficult to predict how the health crisis will evolve in the coming months, Ricardo Bagen is convinced that freighters with sanitary material they will decrease. "Why, although it will be needed medical supplies, I doubt it is in the same quantities. Further, with the reopening of the industry, I think it will rise from again the general cargo ".
Therefore, "our objective now is to remain very flexible to keep us positioned well in the market as a medium operator that we are, as we watch how airlines start again to fly". "Some of our clients have already done so, with cargo flights adapted in passenger planes ", he concludes.